Congratulations to Joel St. Julien, Srayamurtikanti and Nick Zoulek, the composers selected for our 2023/24 Currents Creative Partnership! We will be collaborating with all three composers to create new works to be premiered by Third Coast next season. Read more about these outstanding music-makers below.
We received over 200 applications this year! It is so inspiring to see the creative and amazing work displayed by all of the proposals, and we know that our field will continue to be made better by the work of these composers! Thank you to everyone who submitted music and ideas this year.
Applications for the Currents Creative Partnership are reviewed each fall, and applications will open this summer. Click here for more information.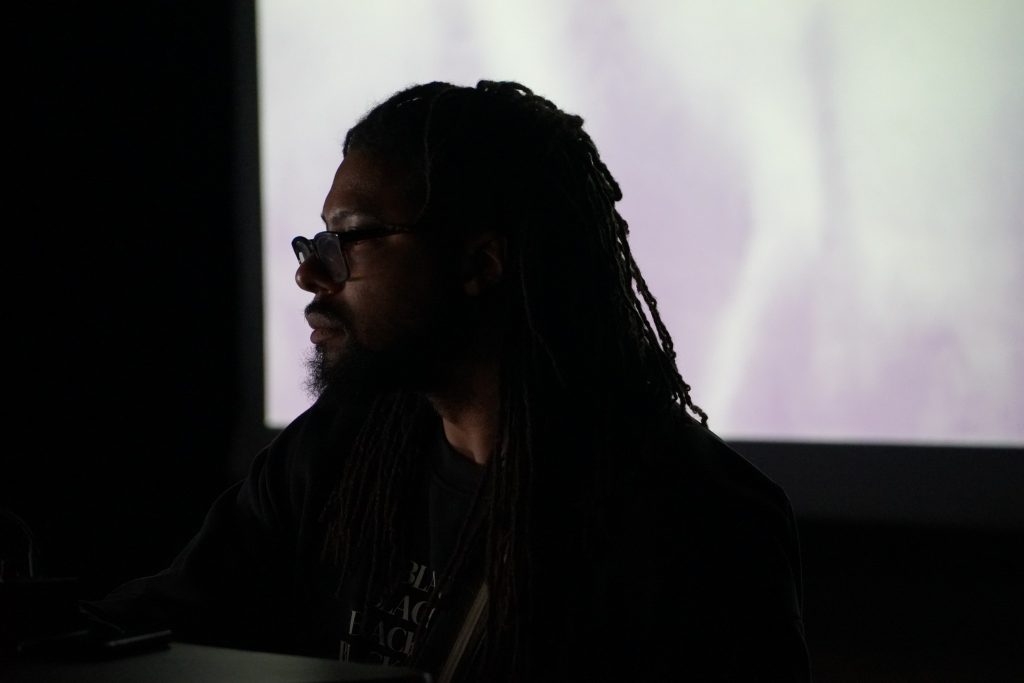 Joel St. Julien (b.1980) is a Haitian-American composer, musician, songwriter, and sound artist based in San Francisco. Joel has written music for documentaries, short / feature films, podcasts, and dance. He is a firm believer in experimentation/fusion with acoustic and electronic elements in sound oscillating through escapism and the mysticism of the present tense.

Joel has shared music at Yerba Buena Center for the Arts, the San Francisco Electronic Music Festival, Salesforce Tower, Stanford University's CCRMA, Gray Area, CounterPulse Festival, Land and Sea Gallery, Spectrum NYC, TED Conference, Frameline, Mill Valley Film Festival, and PBS.

His music has also been featured and reviewed in Resident Advisor, The Wire, Disquiet, KQED, Foxy Digitalis, a closer listen, Fault Radio, Dublab, and many more.
Click here to see Joel's work and learn more.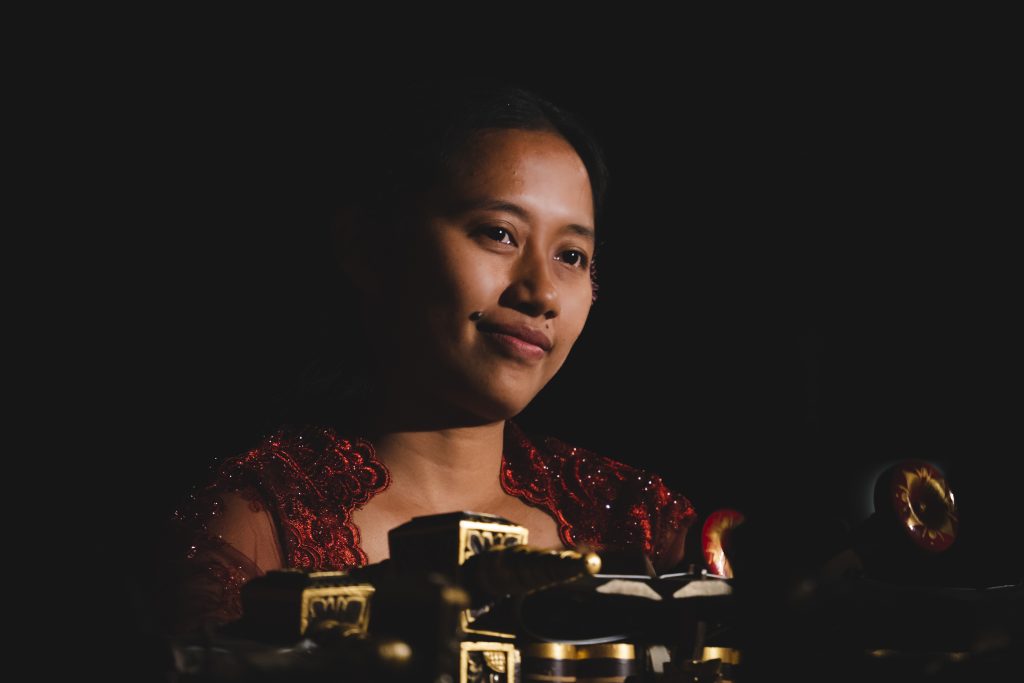 Srayamurtikanti is a stage name of Ni Nyoman Srayamurtikanti (Bali, 3rd October 1996). She is a musician and a composer based on Balinese traditional music (Balinese Gamelan). Sraya's works are often concerned with gamelan instrumental, innovative, vocal, and experimental music on Balinese gamelan. Sraya's art developed by exploring the possibilities of composing and playing gamelan, musician's movement, and space responses.

She currently performed her compositions "Empowerment" at the SouthEast Asian Music Symposium (Bangkok, Thailand), "Nuutsih" at Pekan Komponis Indonesia (Jakarta, Indonesia), "Speech Delay" at Music Gamelan Creative Competition (Bali) and The Northern California Chapter of the Society for Ethnomusicology (NCCSEM), "Himpit" at Rocky Mountain Gamelan Bali Festival (Denver, Colorado-USA), "To Reckon through Complexities" Collaboration with Gabi Motuba (South Africa) at Mutual Mentorship of Musicians (New York, USA), "Just Us" Collaboration with Aine Nakamura at Center for New Music (San Francisco, California-USA), etc. Now, Sraya is a Gamelan Guest Artist Bali Teacher at Gamelan Sekar Jaya based in Berkeley California for 10 months (2022-2023) and a Guest Artist Teacher/Instructor at Gamelan Bali Class at the University of California, Berkeley.
Click here to see Sraya's Instagram content.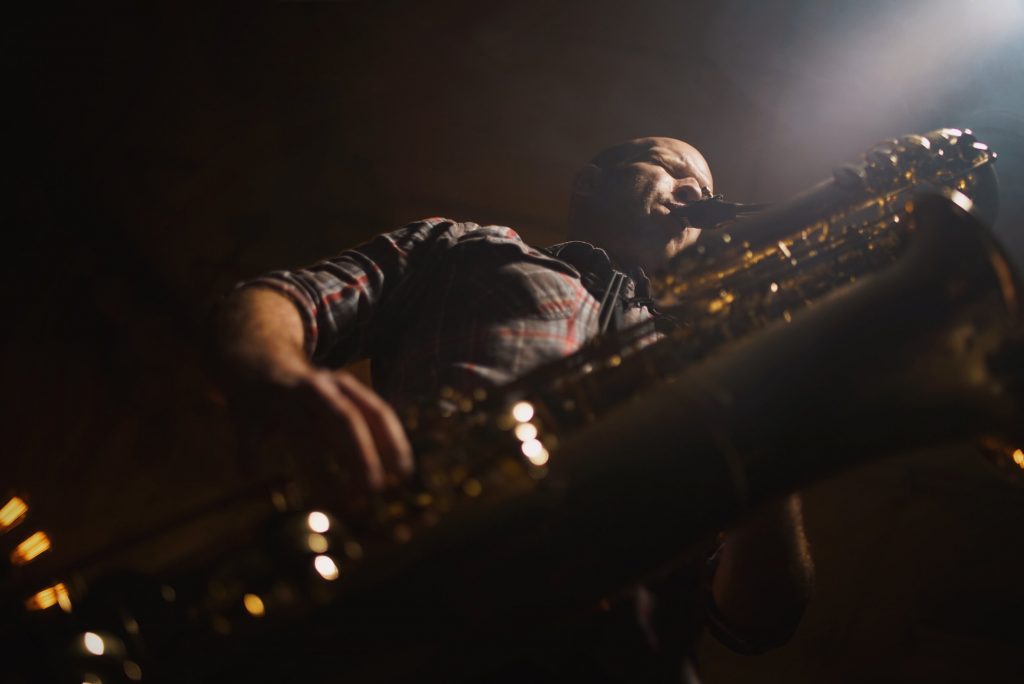 Nick Zoulek is a saxophonist, composer, and media artist based in Chicago, Illinois. His music explores the emotional potential of physicality, both in fragility and exertion, and is praised as "stunningly virtuosic, whatever the genre" (The Wall Street Journal), "wickedly contagious" (The Huffington Post), with the capacity to "[take] you to other worlds" (Milwaukee Magazine. His work intertwines with visual media, both as a collaborator and as a digital media artist in his own right, operating as NZ Media (www.nzmedia.net). His films have screened and garnered awards at film festivals in England, Canada, Serbia, Italy, India, Africa, and around the United States. Additionally, he has composed for film, video games, and dance, including collaborations with Rockstar Games, Found Format Films, Wild Space Dance Company, and the Madison Ballet.

The saxophone is the foundation of Nick's artistic practice. As a soloist and chamber musician, Nick has commissioned and premiered over 100 works by composers including Martin Bresnick, Alissa Cheung, Gordon Fitzell, Baldwin Giang, Ted Hearne, Aaron Kernis, Emma O'Halloran, Amanda Schoofs, and Shelley Washington. He performs regularly with experimental saxophone/multimedia group Duo d'Entre-Deux, the sad-boy-singing-saxophone trio Dial-Up Stepmom, and the Coalescent Quartet. His solo playing crosses genre as a means of expression, with features at the Groundswell Festival, the Shockingly Modern Saxophone Festival, Treefort Music Festival, and as Artist in Residence for the University of Wisconsin-Milwaukee SENSORIA series.
Nick holds a DMA in Contemporary Music with a cognate in Digital Media from Bowling Green State University. He has studied with Dr. John Sampen, Jean-Michel Goury, Dr. Matthew Sintchak, and improvisation with Jöelle Léandre. His music can be heard on his album Rushing Past Willow (INNOVA Records), which fuses all of facets of his work through pieces for alto, tenor, and bass saxophone. His upcoming project Enter Branch will feature collaborations with S. Carey, J. Ivy, Nathalie Joachim, Chris Porterfield, the Tontine Ensemble, ~Nois, and many more. b.1988.