One of the new works we'll be premiering this Sunday at Constellation is democracy looks like by Adam Cuthbert.  This is a TCP commission and we're really excited about it!
Here are some more detailed program notes on the piece: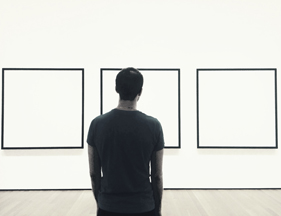 photo by matt finch
democracy looks like is thematically built on some of the memorable call-and-response chants spoken within the protest marches which erupted all over America last year.
The structure is meant to mimic the organic development of chants within a march. Voices rise up as protesters join the call and the response. With a manner of immediacy, the energy gains momentum as voices join, and recedes as voices fatigue. During an efficiently functioning protest chant, the momentum is paced so new voices step in to support fatigued voices, creating a consistent cycle, and static rhythm plays host to a constantly shifting ensemble timbre. These chants are all a communal effort a beautifully synchronized human spirit.
I wanted to facilitate this same kind of communal effort in the performance, so the ensemble shares a DJ controller to manipulate each others' timbres with live effects processes in real time via special just-for-kalimbas software fx racks. The backbeats are framed from some of my favorite rhythms found in dance music, including the Chicago-born 160bpm footwork style.