Program
Flutronix-only set
Repertoire TBD
Third Coast Percussion-only set
JLIN Perspective
Paradigm
Obscure
Derivative
Fourth Perspective
Dissonance
Duality
Embryo
Flutronix + TCP combined set
FLUTRONIX and THIRD COAST PERCUSSION: Rubix
Click here for more information and to purchase tickets.
Two ensembles that are redefining classical music for the 21st century join forces for a special double bill performance. Flutronix (critically acclaimed flutists and composers Nathalie Joachim and Allison Loggins-Hull) and the GRAMMY® Award-winning Third Coast Percussion (Sean Connors, Robert Dillon, Peter Martin, David Skidmore) collaboratively composed a new work called Rubix, inspired by musical games that tie the sound worlds of these performers and composers together.
The program features solo sets by each ensemble in addition to their new co-created work.
This engagement of Third Coast Percussion with Flutronix is made possible in part through the ArtsCONNECT program of Mid Atlantic Arts with support from the National Endowment for the Arts.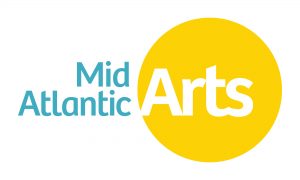 Rubix by Flutronix and Third Coast Percussion was commissioned by The Third Coast Percussion New Works Fund, the Maxine & Stuart Frankel Foundation, Jana French and Peter Gotsch, and the Robert and Isabelle Bass Foundation.
Perspective by Jlin was commissioned for Third Coast Percussion by the Boulanger Initiative, the Maxine and Stuart Frankel Foundation, Carnegie Hall, the Lester & Hope Abelson Fund for the Performing Arts at the Chicago Community Foundation, the DEW Foundation, and Third Coast Percussion's New Works Fund.