Plus, we're inviting creators to participate with us! Creators of all kinds are invited to respond to the music from Fields, and submit your creation for sharing on our social media and during the livestream. Click here to learn more about this opportunity. We can't wait to see your work!
Click here to join the livestream!
Program
DEVONTÉ HYNES "Press", from For All Its Fury
DEVONTÉ HYNES Perfectly Voiceless
DEVONTÉ HYNES "Fields", with music video featuring Rena Butler, directed by Quinn Wharton
DEVONTÉ HYNES There Was Nothing
What would you have paid to see this event? Help us continue to create high quality livestream events by making a donation today.
CHIRP Radio 107.1 FM is the media sponsor for this performance.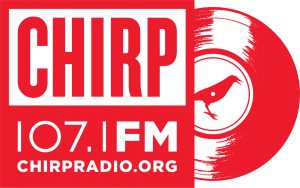 For All Its Fury, Perfectly Voiceless, and There Was Nothing by Devonté Hynes were commissioned by the Charles and Joan Gross Family Foundation. The project is supported in part by an award from the National Endowment for the Arts, the Third Coast Percussion New Works Fund, and the Elizabeth F Cheney Foundation.