Third Coast Percussion will present a program celebrating the music of Philip Glass and other minimalist composers, featuring the ensemble's complete arrangement of Glass's Aguas da Amazonia.
Click here for more information and to purchase tickets.
PROGRAM
STEVE REICH Music for Pieces of Wood
JLIN "Duality" from Perspective
DEVONTÉ HYNES Perfectly Voiceless
DAVID SKIDMORE Torched and Wrecked
INTERMISSION
PHILIP GLASS, arr. TCP Aguas da Amazonia
Tique River
Xingu River
Paru River
Amazon River
Purus River
Tapajos River
Negro River
Metamorphosis No. 1
This engagement is supported in part by Mid Atlantic Arts through USArtists International, a program in partnership with the National Endowment for the Arts, the Andrew W. Mellon Foundation, and the Trust for Mutual Understanding.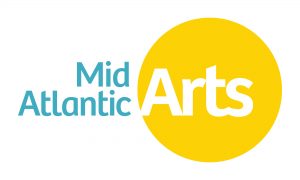 Perspective by Jlin was commissioned for Third Coast Percussion by the Boulanger Initiative, the Maxine and Stuart Frankel Foundation, Carnegie Hall, the Lester & Hope Abelson Fund for the Performing Arts at the Chicago Community Foundation, the DEW Foundation, and Third Coast Percussion's New Works Fund.
Perfectly Voiceless by Devonté Hynes was commissioned by the Charles and Joan Gross Family Foundation.