What an experience! Our plan was to gather 80 performers in honor of Terry Riley's 80th birthday, and we ended up with over 100 of Chicago's finest musicians to join us in concert at Chicago's Pritzker Pavilion.
The Group
The performers came from all over Chicago's diverse musical community. Our musicians included members from the Chicago Harp Quartet, Chicago Lyric Opera Orchestra, Ensemble Dal Niente, Fifth House Ensemble, Grant Wallace Band, In Tall Buildings, Lowdown Brass Band, Matt Ulery's Loom, MOCREP, Mucca Pazza, North Shore Concert Band, Parlour Tapes+, Quince Contemporary Vocal Ensemble, Rock River Philharmonic, San Francisco Symphony, Snarky Puppy, Spare Parts, Spektral Quartet, Templom, Ursa Ensemble, and Wild Belle.  We also had students from the Chicago High School for the Arts, DePaul University, Merit School of Music, Milliken University, Northern Illinois University, Northwestern University, and the University of Chicago. Our hats off to the crew at Pritzker Pavilion, there were a lot of lines to sound check.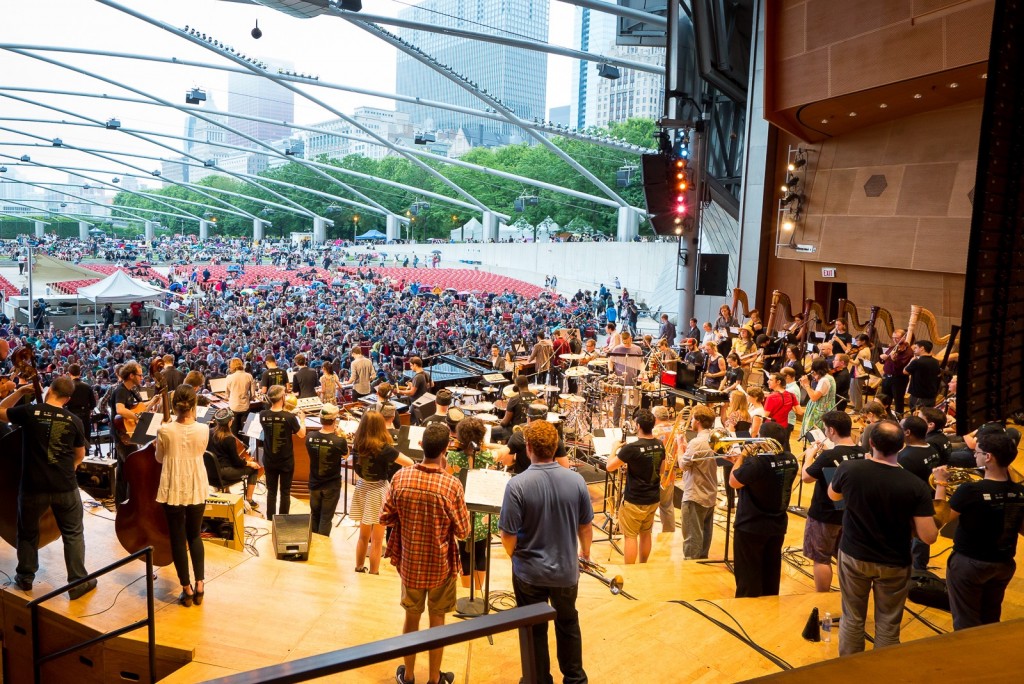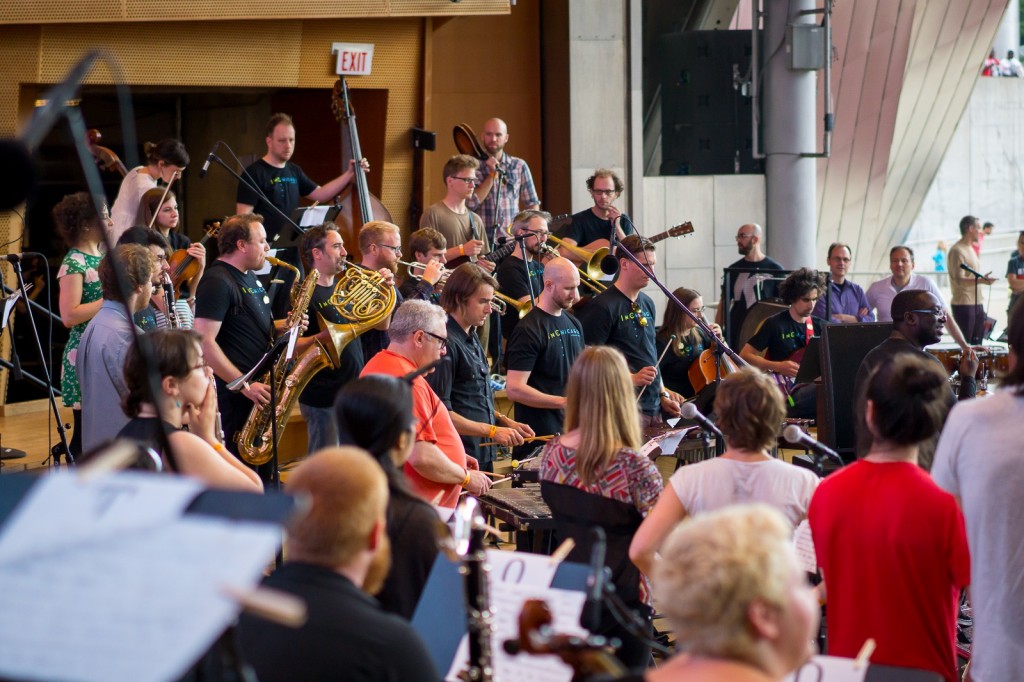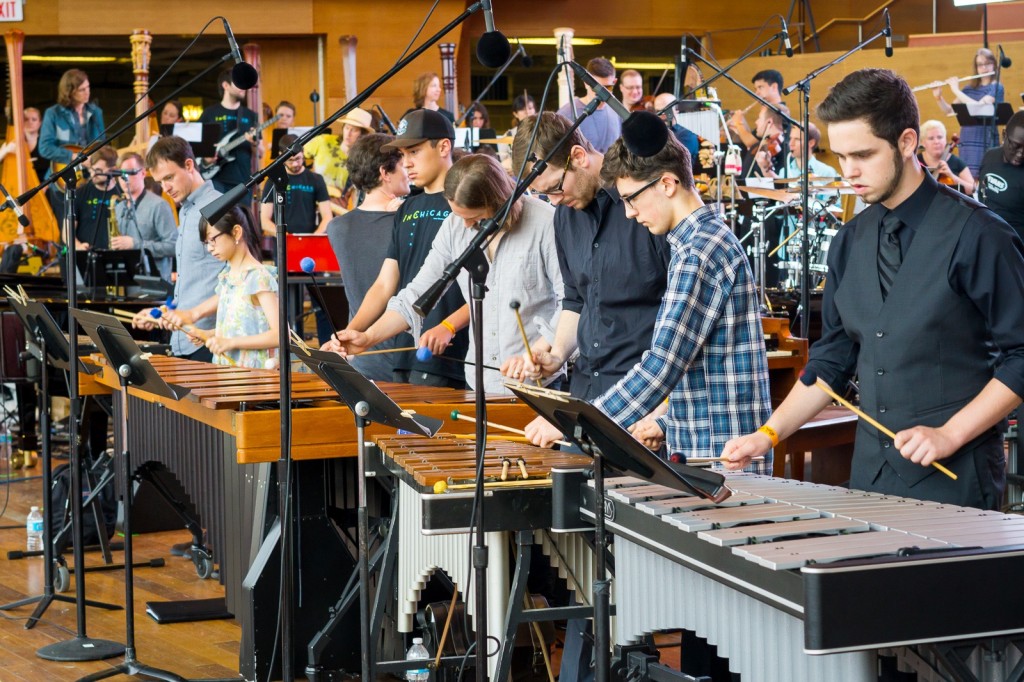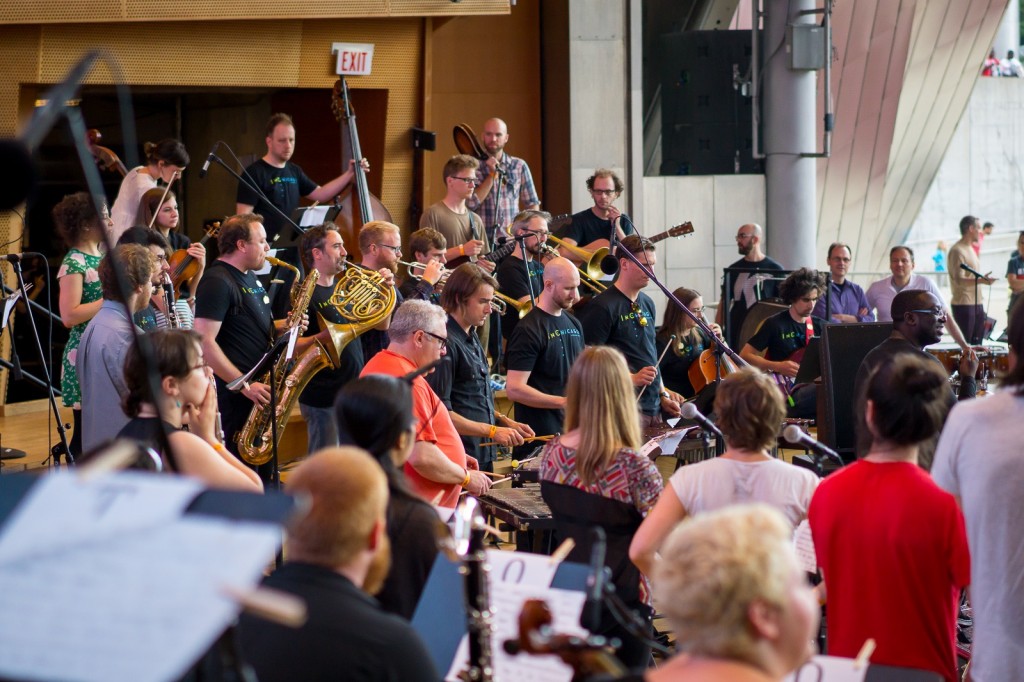 Some Closeups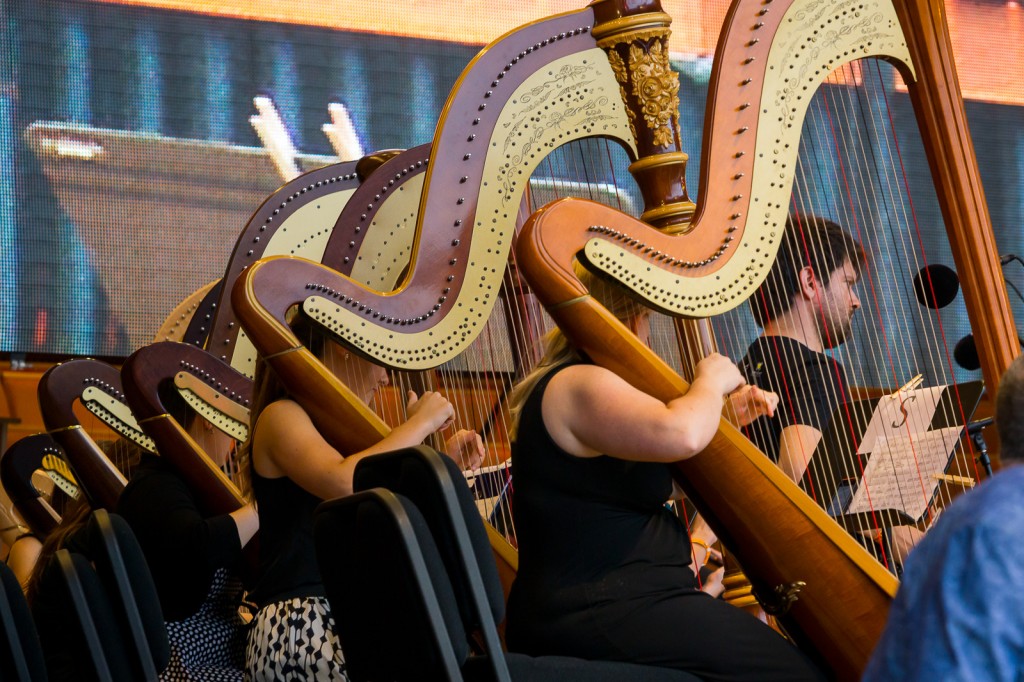 We had a section of 7 harpists!  Such incredible musicians and what an amazing sound!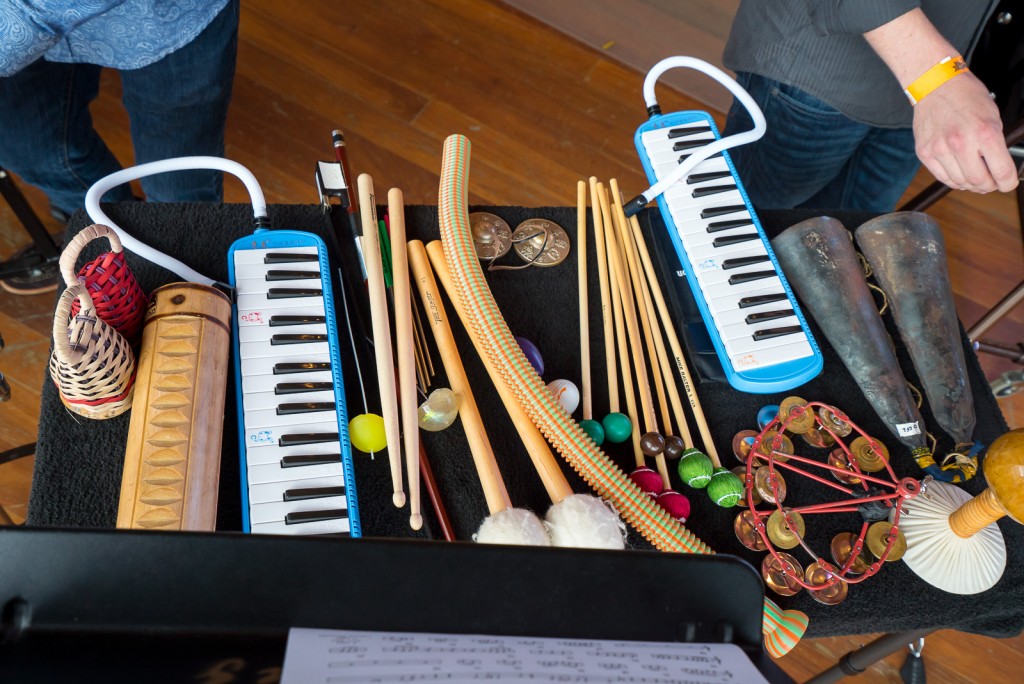 Yes, in addition to just about every orchestral instrument you could think of, we also had 2 melodicas, 3 toy pianos…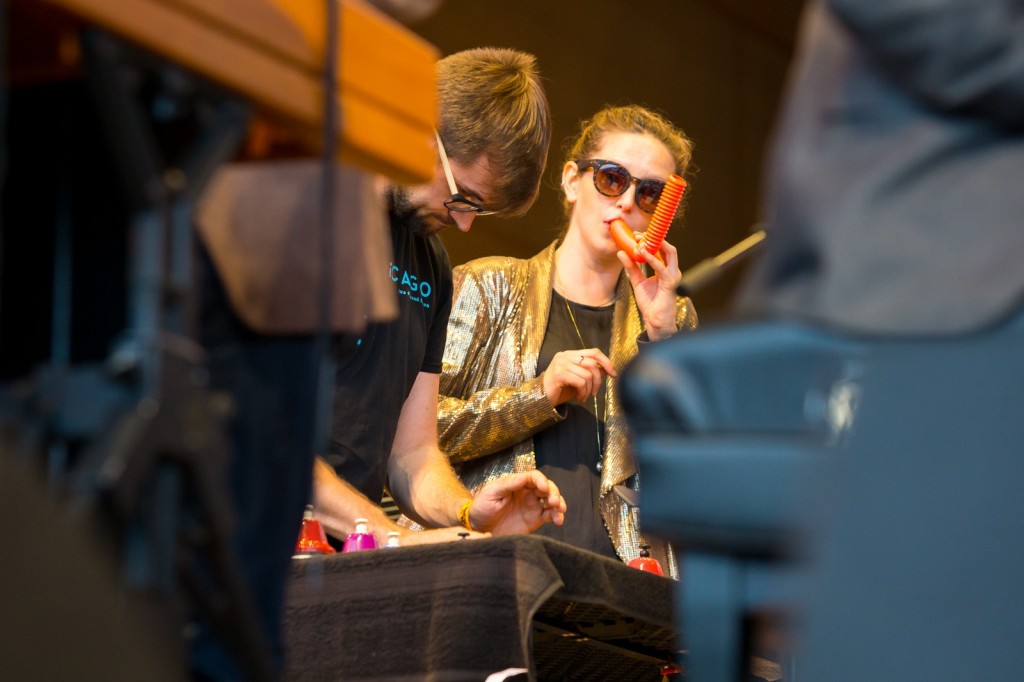 …whatever Jenna Lyle from Parlour Tapes+ was playing…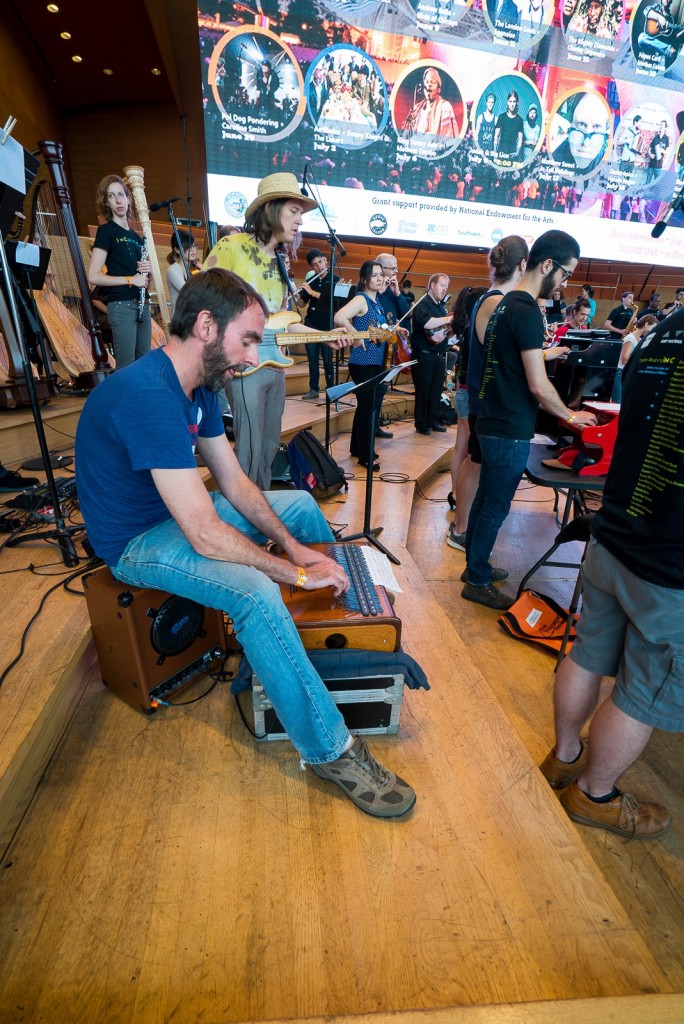 …and this amazing instrument.  An Array Mbira performed by Matt Shelton.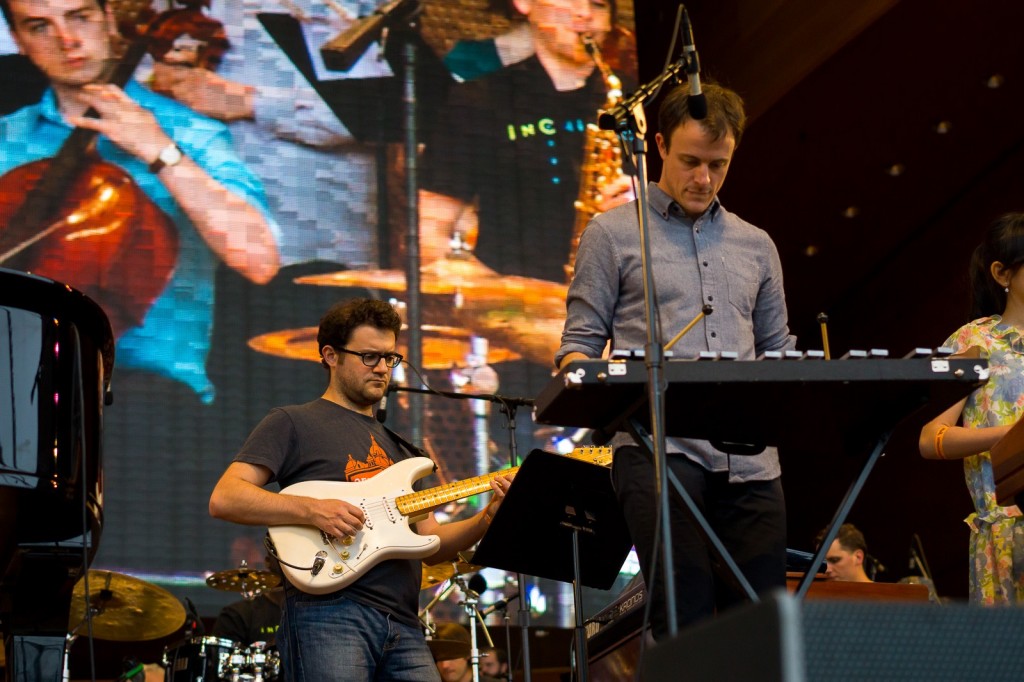 Dave held it all down with his glockenspiel.  Seriously, he played 8th-note C's for 45 minutes straight!  Our concert that night opened for Snarky Puppy, and a few of their members joined us including guitarist Bob Lanzetti.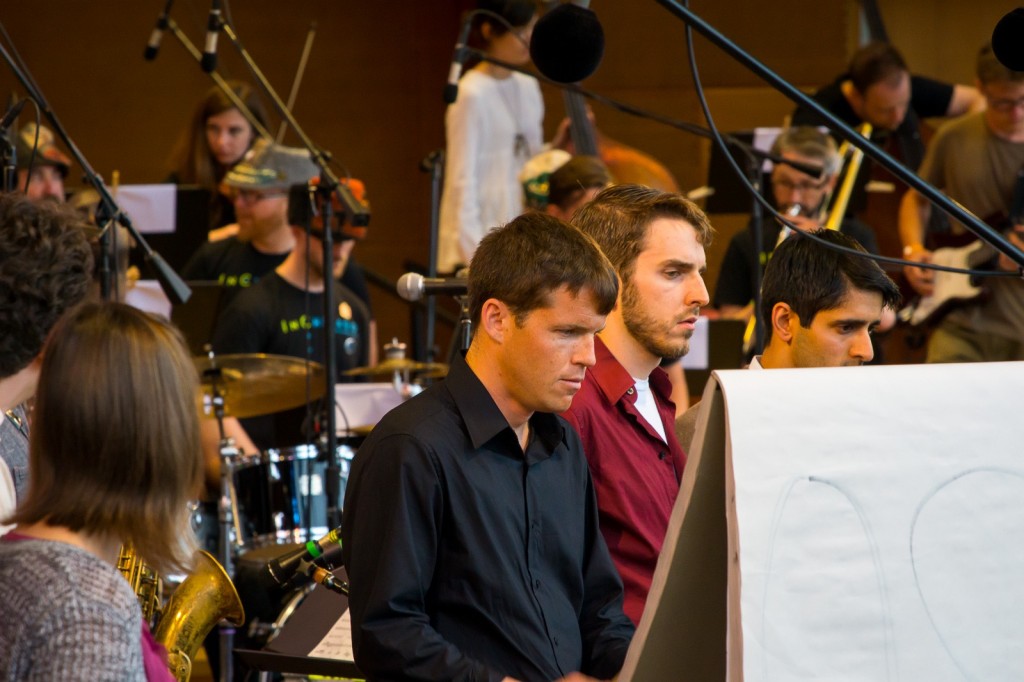 I have to give a shout out to Jacob Nissly. Jake was an original member of Third Coast Percussion from back in 2005.  Our In C performance also happened to be 10 years to the exact date of our first concert ever.  Jake is now the principle percussionist of the San Fransisco Symphony and flew out to play again with the group and celebrate our 10th anniversary with us.
The Venue
Summer in Chicago at the best outdoor venue in the city.  You can't control the weather, and there were a few showers that day all the way up through our sound check.  Luckily it cleared up and an estimated 6,000 audience members came to the show.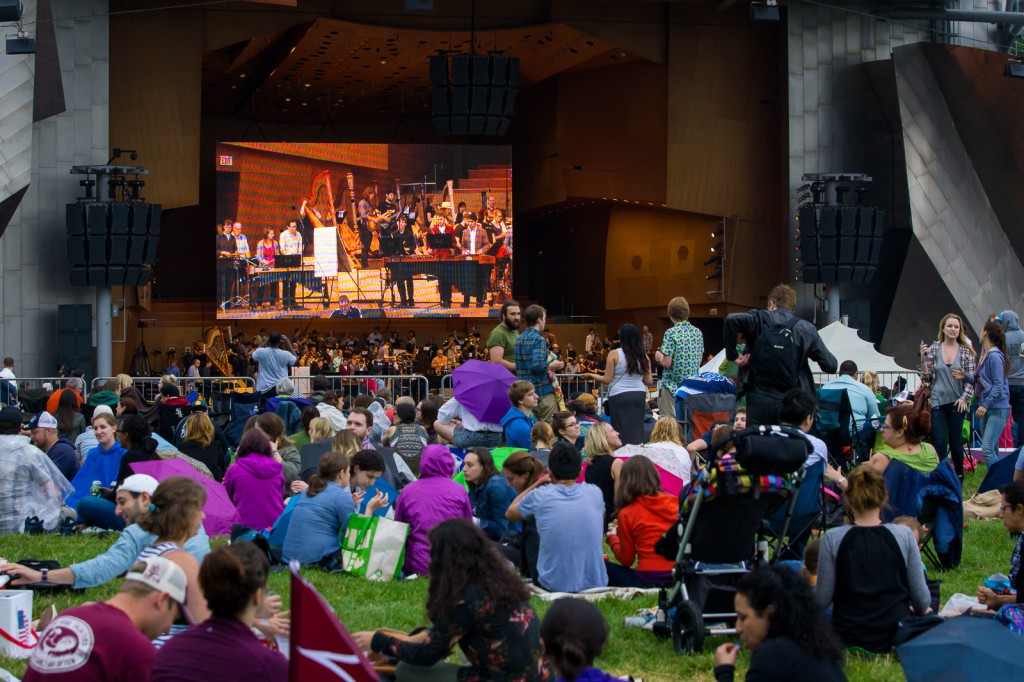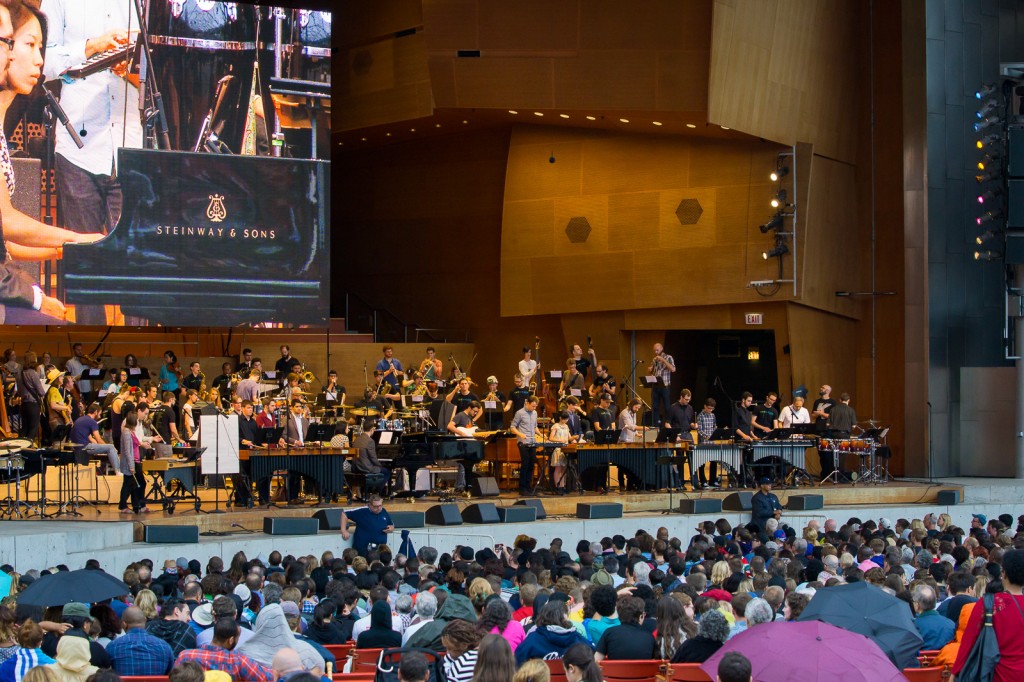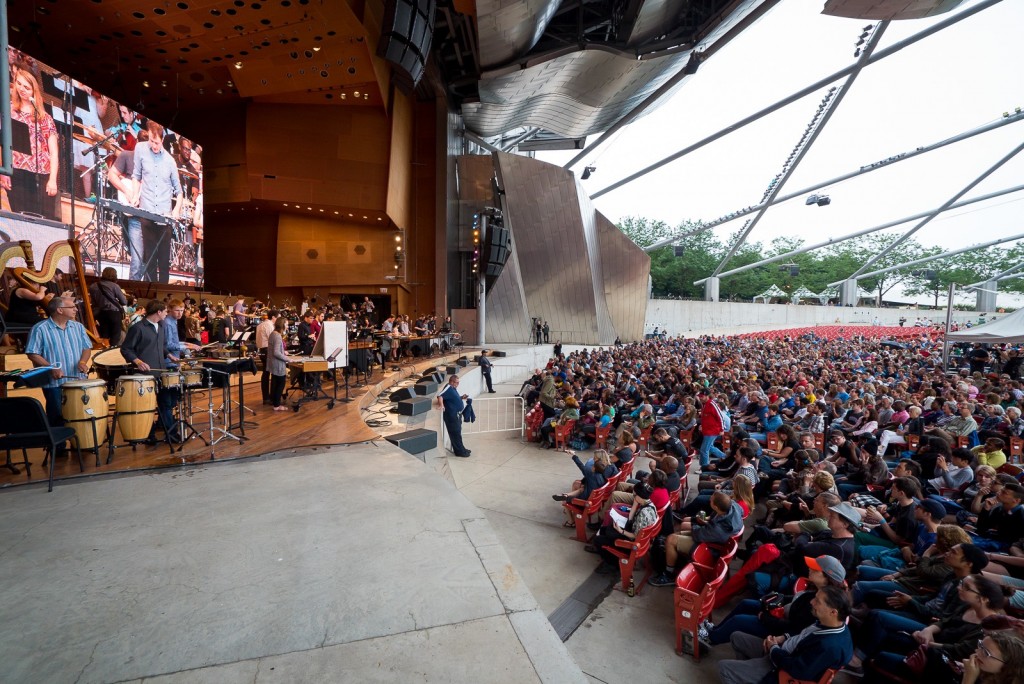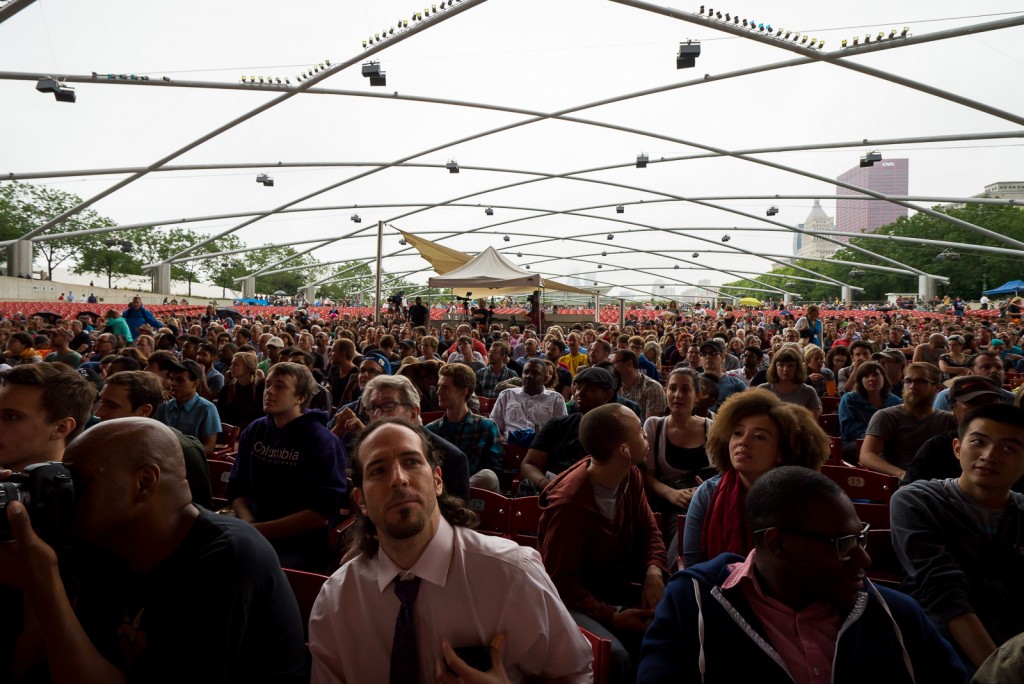 Wrapping Up
I got to cue the final swell of the piece.  Directing over 100 players in this massive sound was one of the most unique musical experiences I've ever had.  I had an audience member tell me that it was the loudest thing they'd ever heard at a classical music performance.  When we reached our loudest point, I screamed "Louder!"  I realized I couldn't hear myself screaming and figured it was probably good:).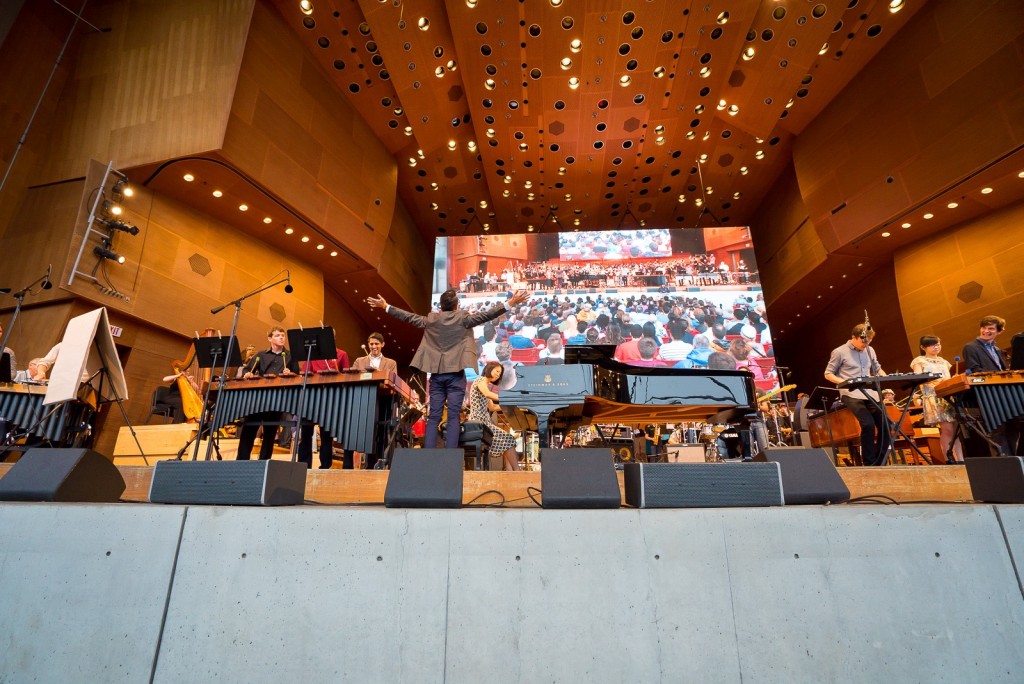 I've had the opportunity now to perform in C a handful of times across the country.  One of my favorite memories as a teacher was organizing a flash-mob performance of "In C" while a professor at Virginia Commonwealth University. When I think about playing "In C", I always think of Joy.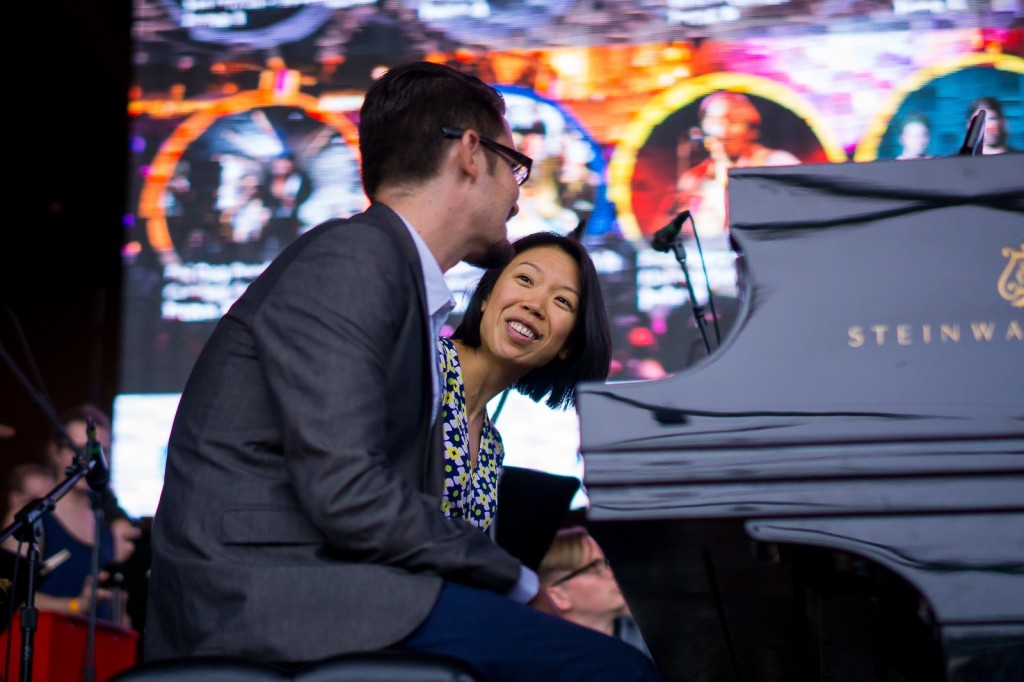 To me, performances of In C are really a celebration between musicians.  The music becomes a joyful dialogue amongst performers who are celebrating the fact that they have the opportunity to create music together. I think many would agree that this type of experience also gets to the heart of much of Terry Riley's music. What an experience to be able to perform alongside so many amazing musicians! I even had the honor of sharing a piano with Mabel Kwan (…also an incredibly intimidating and humbling experience because she's a monster pianist…).
We celebrated Terry Riley's 80th Birthday with thousands of audience members, celebrated being a musician with over 100 of our friends and colleagues on stage, celebrated our ensembles 10-year anniversary, and celebrated the close to another awesome concert season.
Winning.
-PJM