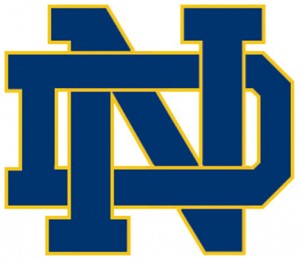 TCP began its 5-year long residency at the University of Notre Dame last week.  We packed up our Chicago studio, filled a 20ft Penske truck, and headed down to South Bend, Indiana for our first 4-week stay.   We've settled into our new digs and have been falling in love with the DeBartolo Performing Arts Center, its staff, and its audiences.  Our new home away from home is the Leighton Concert Hall.   It seats about 900, tops off at about 10 stories tall, and has about an 1800 Sq. Ft. stage. The hall is now our own personal incubator for a month.

We are work-shopping new rep for our 13-14 season, recording a new album for New Amsterdam Records, bringing in composers Timo Andres and Glenn Kotche to collaborate on new commissions, creating new outreach programs for the South Bend community in collaboration with the UND Engineering faculty and students, and performing and interacting with University students and other area students to bring the arts and our music closer to our new community here.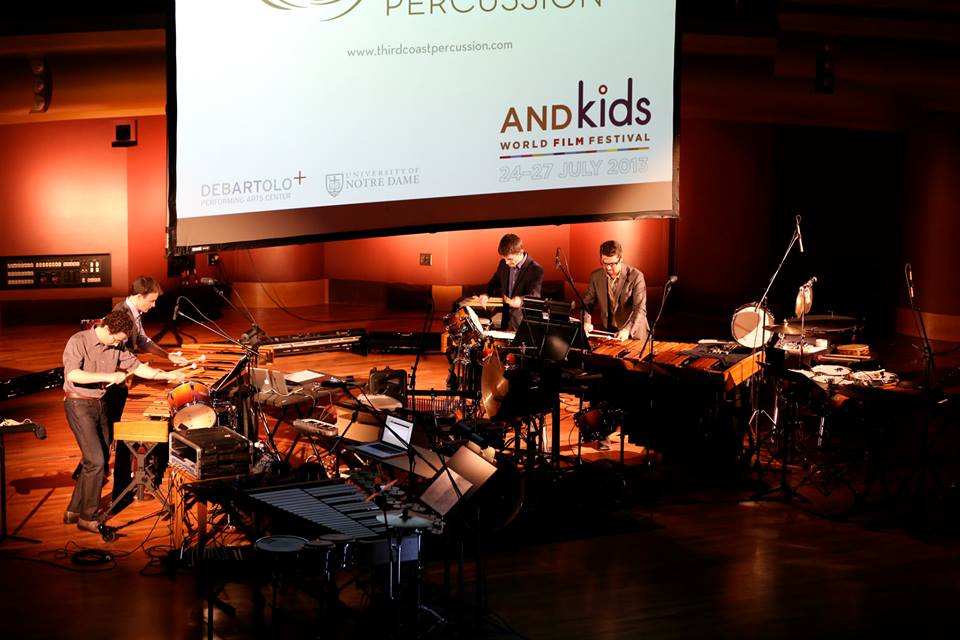 All Photos © The University of Notre Dame's DeBartolo Performing Arts Center

Our first show was last Wednesday, performing on the DeBartolo Center's ANDkids World Film Festival.   We presented a program of silent film – "The Invisible Men" from 1906 was performed with Australian composer Nigel Westlake's score for percussion quartet and TCP created its own original score for Albert Lamorisse's famous 1956 film "The Red Balloon".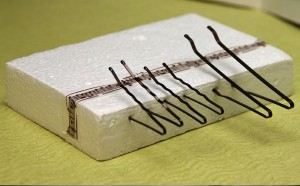 This 30 min. film was a blast for us work on and we even created some ways for the children in the audience to be part of the performance.  We had the kids build some of their own bell instruments, shakers, and kalimbas in a pre-show event, many of which were used as foley instruments throughout the film.  Perhaps the best was the paper-bags -100's of paperbags being blown up and popped in a concert hall is, as it turns out, a pretty amazing sound:).   As always, we had everyone come up on stage after the show to check out all  of our instruments.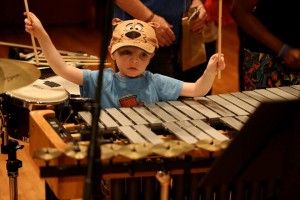 We want to give a big shout out to some of the wonderful people we've worked with during our first week:  Sarah Prince, Doug Hildeman, Joshua Ingle, and Tony Costantino for all of their talents and assistance with our tech and production including all the audio, video, and lighting for the ANDKids Festival.  I'll never forget asking Tony about getting a spotlight for our sign holders on the side of stage.  He just pulled out his iphone which is connected to the entire system,
leveling and positioning the light in about 5 seconds……. we definitely aren't in our studio anymore:).