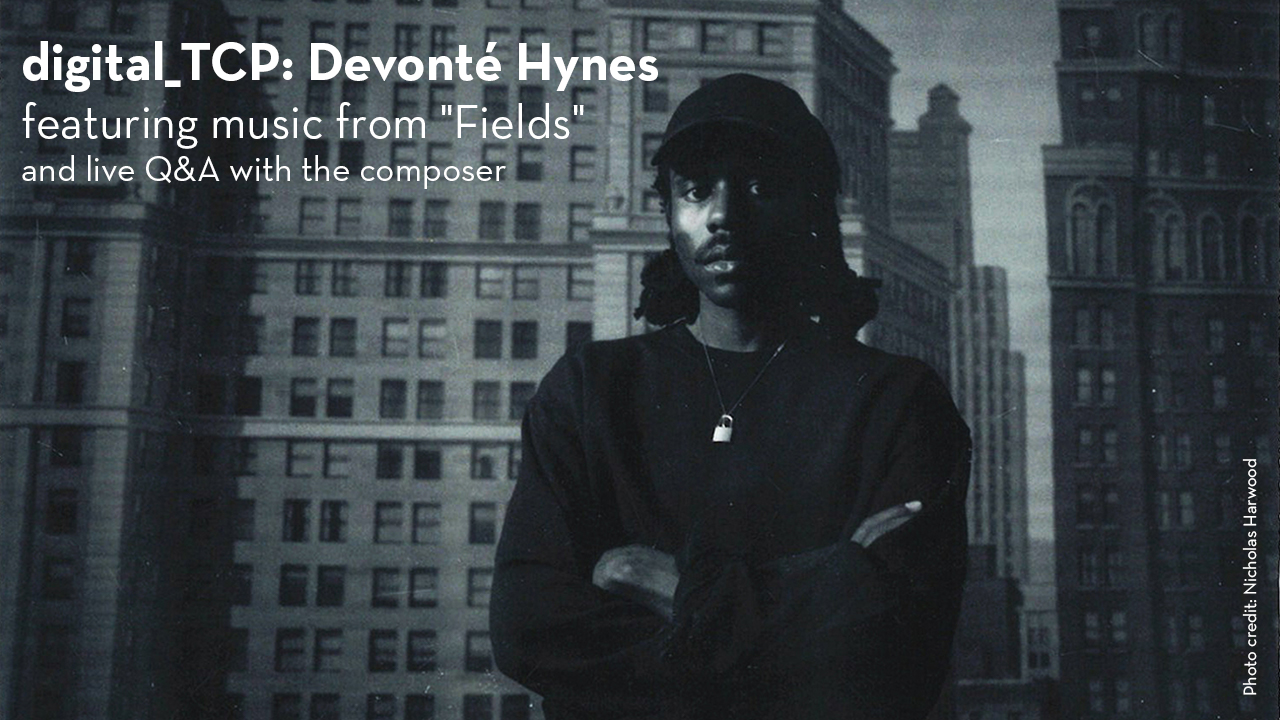 PROGRAM ORDER
"Press" from For All Its Fury                   Devonté Hynes (b. 1985)/arr. Third Coast Percussion
Perfectly Voiceless                                     Hynes/arr. TCP
"Fields" from For All Its Fury                 Hynes/arr. TCP
–with video featuring dance and choreography by Rena Butler, directed by Quinn Wharton–
There was Nothing                                                                             Hynes/arr. TCP
Live Q&A with Devonté Hynes (via videoconference) following the performance
As part of this performance, we're asking artists out there to share their own work created in response to this music. Click here to learn more.
Music by Devonté Hynes was commissioned by the Charles and Joan Gross Family Foundation. The project was supported in part by an award from the National Endowment for the Arts, the Third Coast Percussion New Works Fund, and the Elizabeth F Cheney Foundation.
This program is partially supported by a grant from the Illinois Arts Council Agency.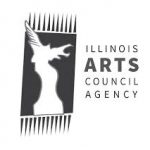 PROGRAM NOTES
Devonté Hynes is a British singer, songwriter, composer, producer, and author, now residing in New York City. He has released five studio albums under the name "Blood Orange," and previously released two albums as "Lightspeed Champion." He has produced for artists such as Solange Knowles, Sky Ferreira, and Carly Rae Jepsen, and has made his own solo appearances on the Pitchfork and Coachella Music Festivals. Hynes plays cello and piano, and recently performed some of Philip Glass's etudes as part of an all-star lineup for Glass concerts at Carnegie Hall and the Kennedy Center. In 2019, Hynes composed the score for the feature film Queen & Slim. Hynes also has a background in dance and has worked with ballet dancer Maria Kochetkova and choreographer Emma Portner in his own music videos.
Hynes composed the music for an entire evening-length program featuring Third Coast Percussion and Hubbard Street Dance Chicago, with new choreography created by Emma Portner, Jon Boogz, and Lil Buck, which premiered in Chicago in September 2018. To create these works, Hynes composed music with synthesized and sampled sounds, which he then sent to Third Coast Percussion. TCP experimented with instruments to create a live performance version of the music, which they then recorded and sent back to Hynes for feedback, then eventually to the choreographers to create the dance.
Tonight's program features a concert suite of some this collaboratively created music. Perfectly Voiceless was composed as a musical interlude with no dance,There was Nothing was created as music to accompany dance choreographed by Movement Art Is (Lil Buck and Jon Boogz), and the 40-minute work titled For All Its Fury was choreographed by Emma Portner and Teddy Forance.
Third Coast Percussion's album "Fields," which includes all of the music composed by Hynes as part of the project with Hubbard Street Dance Chicago was released on Cedille Records in October 2019. To celebrate the release, TCP commissioned a music video as a special feature for Apple Music, featuring dance and choreography by HSDC Choreographic Fellow Rena Butler, directed by videographer and former HSDC dancer Quinn Wharton.
Duration:
"Press": 3 minutes
Perfectly Voiceless: 11 minutes
"Fields": 6 minutes
There was Nothing: 16 minutes
CHIRP Radio 107.1FM is the media sponsor for this performance.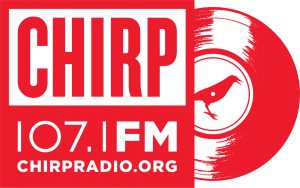 GUEST ARTIST BIOS
Born in Chicago, IL, Rena Butler trained at The Chicago Academy for the Arts, studied overseas at Taipei National University of the Arts, and received her BFA from SUNY Purchase Conservatory of Dance. Rena currently dances for Hubbard Street Dance Chicago, and previously for companies such as Kyle Abraham/Abraham.In.Motion, Bill T. Jones/Arnie Zane Company, Manuel Vignoulle, and The Merce Cunningham Trust "Night of 100 Solos: A Centennial Event" in Los Angeles, CA. Butler was named Choreographic Fellow for Hubbard Street Dance Chicago in 2018. Her choreographic work includes a collaboration with Academy Award-winning composer Terrence Blanchard, Hubbard Street Dance Chicago, and more. She currently serves on The Consortium for Chicago Dancemakers Forum, and is a 2019 Princess Grace Award Winner for Choreography.
Quinn Wharton is a movement photographer and filmmaker based in New York. He was born in Seattle and raised in a yurt on Hawaii. He danced for the San Francisco Ballet and Hubbard Street Dance Chicago. Quinn has choreographed and directed for such companies as the The Joffrey Ballet, Rolex, Airbnb, The Pacific Northwest Ballet and the San Francisco Ballet, and has lectured at Stanford and the University of Chicago.