Third Coast Percussion is thrilled to announce that we've selected two new composers to collaborate with as a part of our Emerging Composers Partnership. TCP will premiere new works from Katherine Young and Danny Clay during the 2015-16 season, developed through a series of workshop sessions between now and the premiere. Katherine and Danny were selected from a pool of 54 composers who submitted applications to the program this year. We're very excited to work with these brilliant young musicians, and are grateful to have gained a greater familiarity with all of the other great composers who applied to the program!
TCP's Emerging Composers Partnership involves no application fees for interested composers; instead, the program is funded by TCP fans like you! Click here to make a tax-deductible gift to Third Coast Percussion to support the Emerging Composers Partnership and other artistic and educational programming.
Katherine Young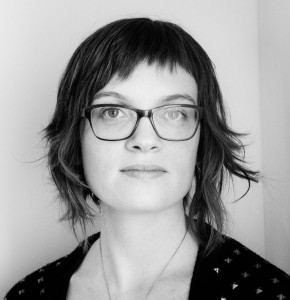 Composer, bassoonist and improviser Katherine Young creates acoustic and electro-acoustic music that has been described by the New York Times as "raw, wailing, coloristic," and New Music Box has noted "her visceral approach to sound…her attentiveness to the smallest details of timbre; her adventurousness in using instruments in unexpected ways." Ensemble Dal Niente, Talea Ensemble, Flux Quartet, String Orchestra of Brooklyn, Spektral Quartet, Fonema Consort, Till by Turning, and others have performed her compositions. Her debut solo album garnered praise in The Wire ("Bassoon colossus") and Downbeat ("seriously bold leaps for the bassoon"). About her 2012 release with her quartet Pretty Monsters, All About Jazz stated: "a sonically audacious record documenting the development of a bold young artist whose arresting improvisations are as remarkable as her engaging compositions." Recently, her duo with violist Amy Cimini released its third record, which was recorded in residency at Rensselaer Polytechnic Institute's EMPAC, on Carrier Records, and her multi-movement installation-performance piece Diligence Is to Magic as Progress Is to Flight, written in close collaboration with violinist Austin Wulliman, came out on Parlour Tapes+.
Danny Clay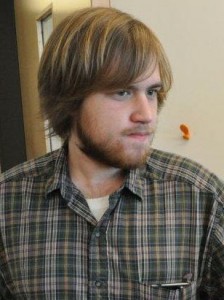 Danny Clay is a composer and general noise-maker from Ohio, currently based in San Francisco. His work draws upon elements of unusual musical traditions, archival media, found objects, toy instruments, digital errata, local history, graphic notation, children's theater, and the everything-in-between. Recent collaborators include Kronos Quartet, Sarah Cahill, Areon Flutes, Quince Contemporary Vocal Ensemble, Thingamajigs, Phyllis Chen, Anne Rainwater, Mobius Trio, the Living Earth Show, Friction Quartet, and many other groups in the Bay Area and beyond. As a teaching artist specializing in composition with elementary schoolers, he has worked with the San Francisco Opera, 826 Valencia, the International Contemporary Ensemble (ICE), Composers and Schools in Concert (CSIC), and currently curates Project Object, a net-label of experimental music by kids. His work has been released on Unknown Tone Records, Eilean Records, Rural Colours, and Heat Death Records, among others.