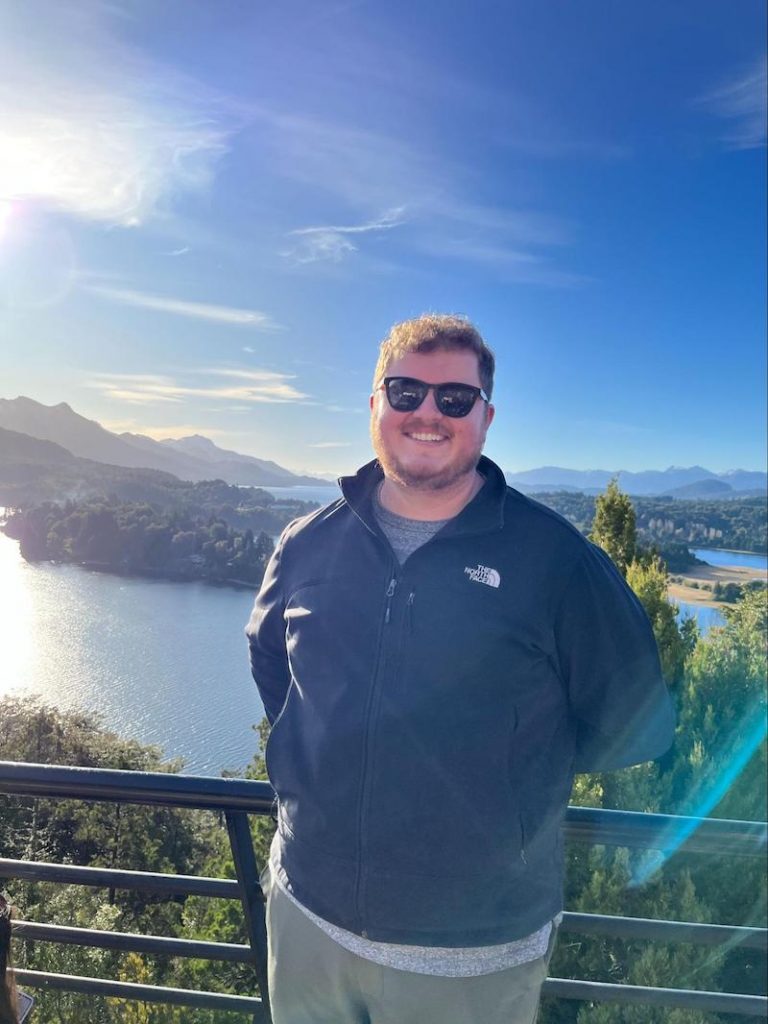 Where are you from?
I am from Homewood, Illinois (35 minutes south of downtown Chicago)
What is one thing about yourself that you want everyone to know?
I do sock-shoe, sock-shoe. Not sock-sock, shoe-shoe
What are you up to these days?
-Working towards my M.M. in Percussion Performance at the University of Missouri!
– Building my repertoire as composer and arranger
– playing golf more than I should
– teaching various music camps
When did you intern with TCP?
From May 30th – July 10th, 2023.
Did you leave a legacy or mark on the organization that you're particularly proud of?
I didn't have a big project that I worked on, but I felt proud of the preparation for the Currents Creative Partnership Concert at the Constellation. It was when I first started and I was able to make an impact early on.
How did you connect with TCP?
Reaching out by email!

Did you gain anything from the internship that you'd like to share?
I got much more comfortable with audio technical work, as well as seeing the administrative side of a Non-Profit organization. 
Favorite memory?
Getting to experience the group work with composers to create new pieces was particularly inspiring. Experiencing the individuality of the composers was refreshing, in that they each had drastically different approaches to composing their works.
A GIF or YouTube link that sums up your experience with TCP?
If you were a cartoon character, who would you be
CatBus from Totoro! (Studio Ghibli)