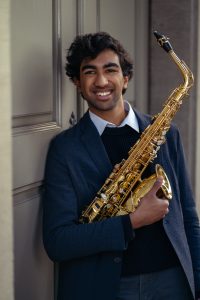 Where are you from?
I am from Saratoga, CA (about 1 hour south of San Francisco)
What is one thing about yourself that you want everyone to know?
I put the milk in the bowl before the cereal
A link to something about you (website, video, post, etc.)
Check out my YouTube channel, I will be sharing a pretty cool project there in a few weeks! https://www.youtube.com/channel/UCXyYbZgxbDPGIxRzoBQfQAg
What are you up to these days?
Working towards my DMA in saxophone performance and literature at the Eastman School of Music

Building a fixed-gear bicycle out of spare parts from my girlfriend's parents' basement

Trying to train my cat to turn the lights on and off
When did you intern with TCP?
From June 5th – 23rd, 2023.
How did you connect with TCP?
Through the Institute for Music Leadership at Eastman
Did you gain anything from the internship that you'd like to share?
I learned a lot about the diverse day-to-day operations of an arts non-profit and what challenges these types of organizations face in the short and long terms. This gives me a lot more context for what a career in this field might look like.
What else did you do while you were interning?
I saw Wait Wait, Don't Tell Me (big fan), ate a few hot dogs (also big fan), went to the Art Institute (highly recommend), took an architecture boat tour (also highly recommend), and I had my catalytic converter stolen (would not recommend).
Did you leave a legacy or mark on the organization that you're particularly proud of?
I felt really good about the contributions I made to the recording sessions for this year's Currents Creative Partners. I also enjoyed working with Rebecca and Sean on marketing materials and organizational inefficiencies. 
Favorite memory?
The Currents concert at Constellation was really really cool. It felt really good to be a part of something that exciting and interesting!
A GIF or YouTube link that sums up your experience with TCP?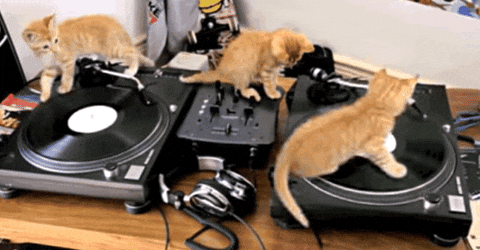 If you were a cartoon character, who would you be?
Perry the Platypus
A funny or embarrassing story from the internship?
During the recording session for one of the Creative Currents Partnership pieces I was operating a gimbal for some close ups of the ensemble playing, but for some reason the camera was acting up. I ended up getting so distracted by trying to fix the camera that I tilted the gimbal too far and it started beeping in the middle of a take! Fortunately we had already gotten enough material by then and everyone was super understanding, but it was definitely a scary moment.